If you've purchased mobility equipment before—whether for yourself or a loved one—you know it doesn't come cheap. We know that in the long run, it's a small price to pay in order to get your independence and mobility back. However, that doesn't mean you have to do it alone. In this blog post, Leading Edge Mobility shares 5 Canadian and Albertan programs that could provide you with mobility equipment financial aid!
Getting the right mobility equipment isn't just about getting something that helps you get around. You also get a sense of independence and peace of mind knowing that you can move around safely. In this list of resources, we hope that you'll find something to help you get funding for accessibility equipment. Note that some of these resources are government programs while some are from non-profit organizations.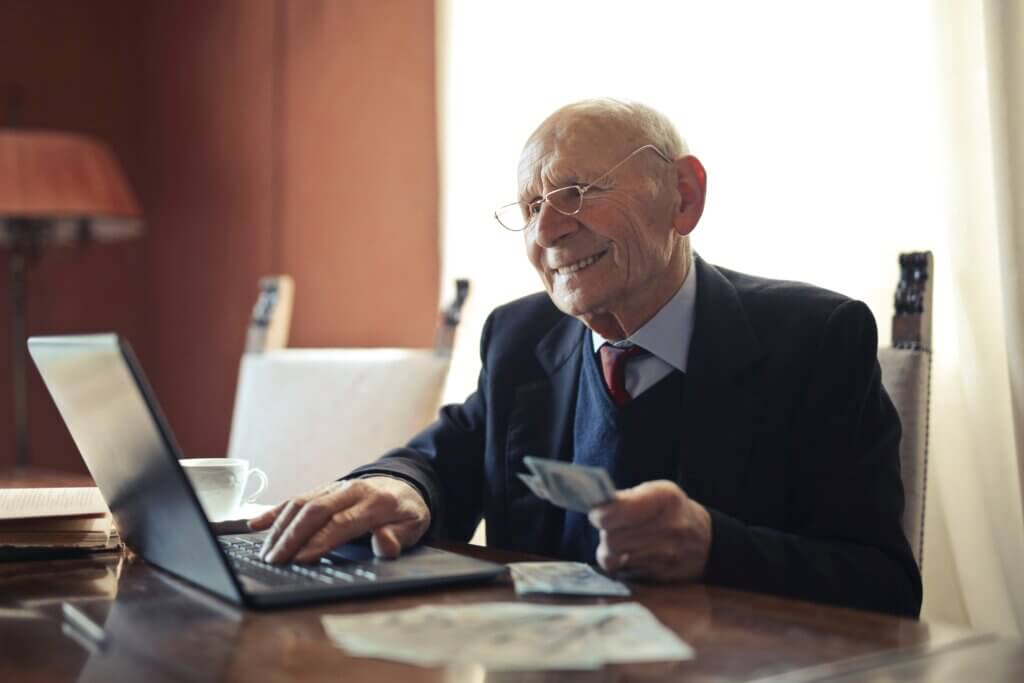 Disability Tax Credit
The Canada Revenue Agency (CRA) allows some people with disabilities to claim the Disability Tax Credit (DTC). This is a non-refundable tax credit that helps people with disabilities or their supporting persons to reduce the amount of income tax they have to pay.
Whether or not you're eligible for the DTC is decided on a case-by-case basis. You can submit a claim using Form T2201: Disability Tax Credit Certificate. As of 2019, the maximum disability deduction amount is $8,416.
Find out more at: Government of Canada
Alberta Aids to Daily Living
Alberta Aids to Daily Living (AADL) is a provincial government program. It sets aside limited funds that is made available for basic power wheelchairs. Benefits provided through AADL include walkers and walking aids, manual and power wheelchairs, specialized seating devices, and more. Before applying, check with your private insurance provider as many insurance plans will also provide partial or full funding for power mobility equipment.
You may be eligible for benefits through AADL if you:
Are an Albertan resident
Have a valid Alberta Personal Health Card
Require assistance because of a long term (6 months+) disability, chronic illness, or terminal illness
You would not be eligible for benefits through AADL if you have comparable benefits from another source, such as:
Veteran Affairs Canada
Workers' Compensation Board
Non-insured Health Benefits Directorate, First Nations and Inuit Branch, Health Canada
A private insurance plan
Find out more at: Alberta Aids to Daily Living
Residential Access Modification Program
Another Albertan assistance program, the Residential Access Modification Program (RAMP) provides grants to low-income, mobility challenged Albertan households. This allows them to modify their homes so that they can enter and move around more easily. Low-income Albertans can apply for a RAMP grant for up to $7,500 per person each benefit year and up to $15,000 per person within ten years.
You may be eligible for a RAMP grant if you are:
A Canadian citizen or permanent resident living in Alberta for 90 continuous days
An Albertan resident of any age who uses a wheelchair
A senior (65+ years) who uses a 4-wheel walker on an ongoing basis
Living with a progressive neuro-degenerative disease
A homeowner, tenant, or living with family
An indigenous person living on or off-reserve
Within the income guidelines listed for your family size
Find out more at: Residential Access Modification Program
Easter Seal Society
A non-profit organization, the Easter Seal Society is dedicated to helping children and young adults with physical disabilities. They provide programs and services to youth to help them achieve greater independence, accessibility, and integration. Services provided include equipment funding, home automation assistance, summer camps, scholarships, advocacy, and more.
Find out more at: Easter Seals Alberta
Veterans Affairs Canada
Veteran Affairs Canada (VAC) is a federal department dedicated to the assistance of veterans. They provide emotional support, financial assistance, advocacy, education, and more. Under its 14 programs of choice (POC), veterans with mobility issues can apply for POC 1: Aids for Daily Living or POC 13: Special Equipment.
POC 1: Aids for Daily Living covers mobility and self-help equipment. This includes wheelchairs or walking aids, bathroom aids, aids that assist with getting dressed, aids for preparing food, and aids for living safely in your home.
POC 13: Special Equipment provides coverage for special equipment as prescribed by a VAC-approved health professional. This could include wheelchairs, walkers, power mobility devices, transfer/lift devices, hospital equipment, ergonomic equipment, and more.
For more information or to see if you are eligible, find and contact your local VAC office.
We're Here to Help
At Leading Edge Mobility, we're always ready to help support our customers by not only providing them with top-quality equipment, but also empathy, information, and support. As the leading mobility equipment retailer in Southern Alberta, you can rest assured that you're in good hands.
Looking for mobility scooters to help you get around, custom-fitted stairlifts, or more? We can help! Get a quote on our website or talk to our awesome team today. Let's work together to get you moving around your home in ease and comfort again!