Do you have a need for speed? Do you love feeling fresh air on your face and the wind blowing through your hair? With a brand new mobility scooter from Leading Edge Mobility, you can speed through streets, trails, and sidewalks with ease.
At Leading Edge Mobility, we want to make sure you get a thrill with every outing. We not only want to give you your freedom back but we also want to make sure your scooter is fun to drive!
That's why we've compiled a list of the top five fastest mobility scooters on the market. These scooters don't just take you from point A to point B, they are sure to excite with every ride.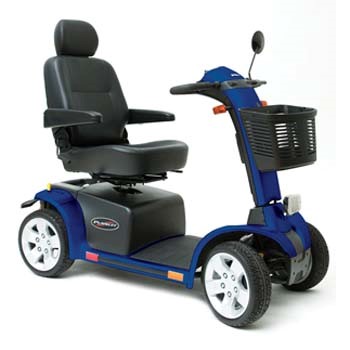 5. The Pride Mobility Pursuit Hi-Speed Scooter
Whether you're planning on zooming through the streets or trekking through nature, this scooter is sure to give you a thrill! With a max speed of up to 15 km/h, this scooter has speed running through its wires.
Handle rugged outdoor terrain with ease. The Pursuit features a powerful drivetrain and large 13" wheels so you can go anywhere. This scooter combines luxury and speed with low-profile, non-marking tires and a fully directional lighting package with an angle-adjustable headlight for pathway illumination. The jumbo front basket allows you to carry whatever you need around with you. 
Pursuit's sleek, sporty look is sure to turn a couple of heads.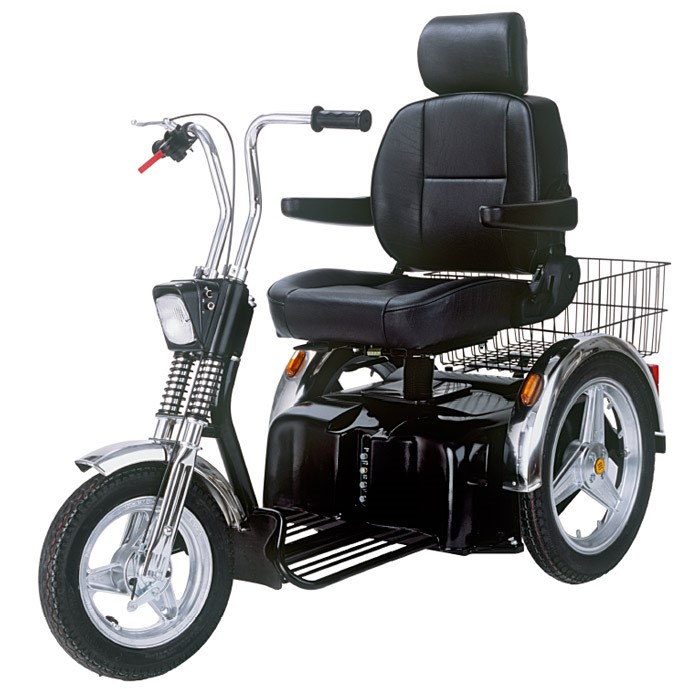 4. The Sportster SE
Trade-in your Harley for a Harley styled mobility scooter. The Sportster SE combines comfort, safety, and reliability with the classic motorcycle style. This hot ride has a max speed of 15 km/h and will get you where you need to go.
This easy to operate scooter offers a comfortable and secure ride irrespective of the terrain. With extra strong reinforced steel chassis and adjustable suspension with shock absorbers will let you cruise through rough terrain and bumpy roads with ease.
Don't compromise on style, take your scooter to the next level.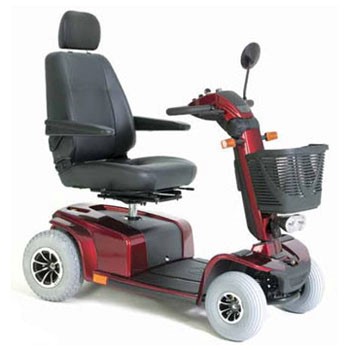 3. The Pride Mobility Celebrity DX Sport Scooter
Easy operation, high performance, and sleek style; this scooter has it all. With a top speed of 15.3 km/h, you can speed through the town in style.
Completely loaded, the Celebrity DX Sport has standard features like high top speed, larger rear wheels, and upgraded electronics. The ultra-simple, auto-latching lockup allows you to quickly disassemble and reassemble your scooter. Standard front basket, rearview mirror, and high visibility reflectors are just a few of the added features that come with this sporty scooter.
This scooter is equipped to excite!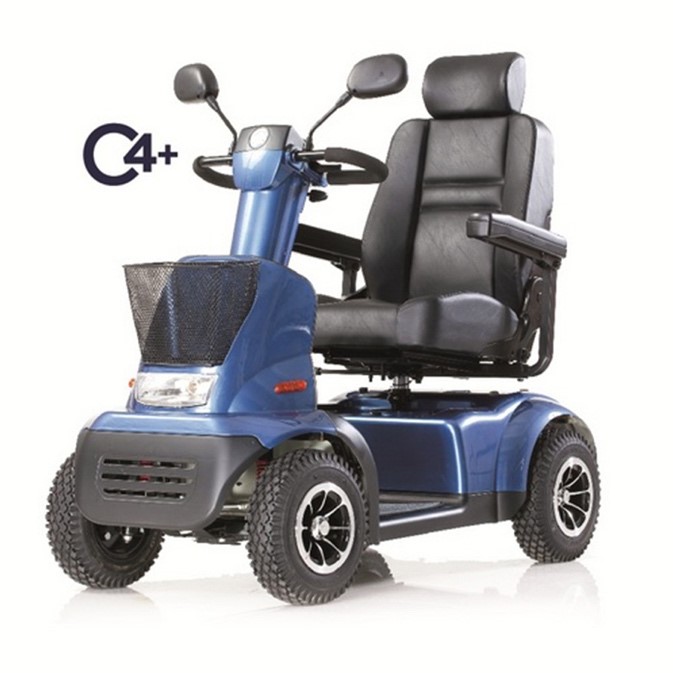 2. The Proudrider Afiscooter C+
The new Afiscooter-C+ brings to the market a high level of design and features that now provides better comfort, reliability, and safety. This sleek scooter will really get you going with a max speed of 16km/h.
The tiller control lever has a gas sprung activator that is easily adjustable for optimum ergonomic positioning for the user. For fast status recognition, the easy-to-read control panel displays all the relevant information the driver requires in a simple format and safety is enhanced with a water-protected ignition switch.
Afiscooter-C+ is the ultimate mobility scooter for urban environments. If offers stable, reliable, worry-free and fast driving on any terrain.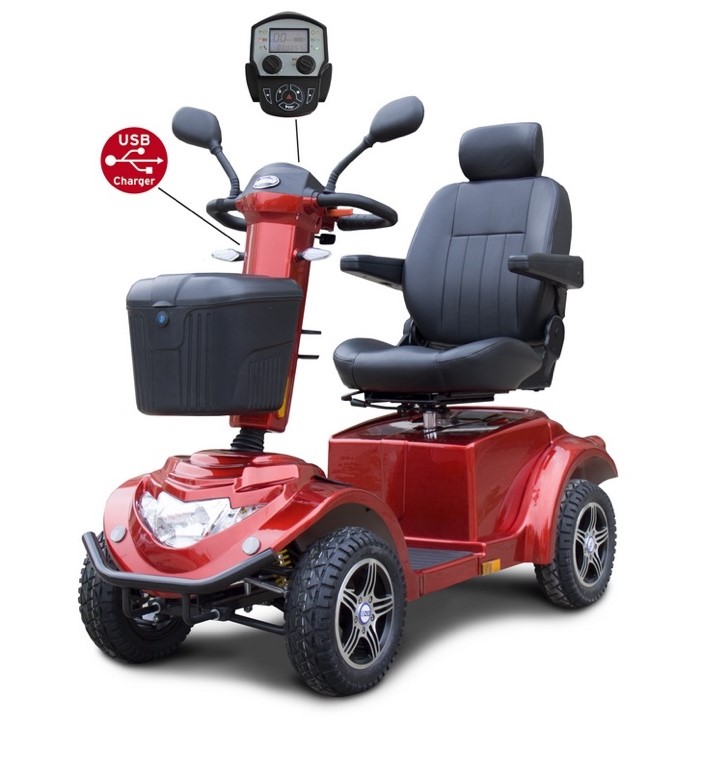 1. The Orthoquad RZ1400
The all-new modern RZ1500 raises the bar for luxury, comfort, and performance. Powered by our renowned reliable and powerful 1400W engine and coupled to two 100 amp batteries,
it has a top speed of 18 km/h, that's right, 18 km/h!
Totally redesigned and developed for dynamic performance in every condition, the RZ1500 delivers amazing standard features like LED lighting package for maximum brightness, performance, and minimum maintenance, and equipped with the latest driving assistance technology with the easy to read control panel with integrated digital display.
As the leader in luxury, comfort, and performance, this mighty little scooter is sure to get you moving!
Turn any road into a racetrack with a new scooter from Leading Edge Mobility. We offer the fastest scooters you can buy with amazing added features. These scooters are sure to give you back your freedom, bring you outdoors and get you going places.
Whether you're in the market for a luxury and comfort or high-tech and safe, you shouldn't have to compromise on speed!
When you're ready, contact us to find out how we can put you in the fast lane with a brand-new mobility scooter.